Sign-up for our loyalty program here
Premium
Cannabis Vapes
in Toronto, ON

Welcome to Matchbox Cannabis, the #1 cannabis dispensary in Toronto! We take great pride in offering high-quality vape cartridges that are sure to please any cannabis connoisseur. We take great pride in our vape cartridge selection, which includes a variety of strains, flavors, and potencies to suit your individual needs and preferences.
For the most part. You can rest assured that if you see it on a Matchbox Cannabis menu. Someone here has already tried it.
Our vape cartridges are made using only the finest cannabis extracts and natural terpenes, ensuring a clean and smooth smoking experience. All of our products undergo rigorous testing to ensure purity, potency, and safety. We want our customers to feel confident in the quality of our products and trust that they are getting the best possible experience.
Matchbox Cannabis offers both THC and CBD vape cartridges as well as a variety of other available cannabinoids to cater to different needs. If you're looking for a more relaxing experience, our CBD vape cartridges may be just what you need. CBD has been known to provide great relaxation effects to the body without psychoactive effects, CBN will help you end your busy day sooner, On the other hand, CBC will feel like a great energy boost and focus. But if you're looking for a more intense experience, our THC vape cartridges may be more up your alley. Our THC cartridges come in a variety of strains and potencies, allowing you to customize your experience to your liking. Put some of these together for a more potent combination.
In addition to our standard vape cartridges, we also offer disposable vape pens for those on the go. These pens are perfect for those who want a convenient and discreet way to consume cannabis. They are small, portable, and easy to use, making them perfect for those who lead busy lifestyles. Don't wait any longer, buy your vape cartridge today!
What Are Vape Cartridges?
Vape cartridges are small, pre-filled containers that are used to vaporize cannabis extracts or concentrates. They typically consist of a cartridge or tank, a heating element (usually a ceramic coil), and a mouthpiece. The cartridge is filled with a cannabis oil or extract that is heated by the heating element, which vaporizes the oil and produces a flavorful and aromatic vapor that is inhaled through the mouthpiece.
Vape cartridges are a popular and convenient way to consume cannabis, as they are easy to use, discreet, and provide a consistent and reliable smoking experience. They are available in a variety of strains, potencies, and flavors, making them a great option for both recreational and medicinal cannabis users. It's important to note that while vape cartridges are generally considered to be a safer alternative to smoking cannabis, there are still risks associated with their use. It's always a good idea to purchase vape cartridges from a reputable source like Matchbox Cannabis dispensary in Toronto, and to follow the manufacturer's instructions for use to ensure a safe and enjoyable experience.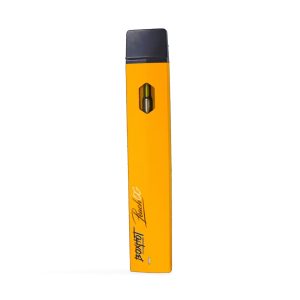 Explore our Premium Vaporizers Selection in Toronto, ON
At our Toronto dispensary, you will find various types of vape cartridges, each with its own unique characteristics and benefits:
WEEDME Yuzu 510 Thread Cartridge
Yuzu is a 510 Thread Standard Vape Cartridge filled with potent THC distillate. This vape cartridge combines various citrus fruits to produce the powerfully aromatic Yuzu fragrance.
General Admission Wedding Gelato Live Resin 510 Thread Cartridge
General Admission is bringing high quality live resin vapes to the masses. A marriage of Wedding Cake and Gelato 33. You can expect sweet vanilla on the inhale with spicy floral notes taking over on the exhale. A live resin vape worth proposing to.
Feather Twisted Tangie Cartridge
Add a pop of color and flavor to your ritual with this new and fun series. The Flavour: Collection features refined THC oils that lead the charge on potency and purity with botanically derived terpenes. They like to keep things simple. Their pens come ready-to-use. They're inhalation activated, so there's no buttons, no warming, no worries. Simply draw and enjoy.
BOXHOT Tropicanna Banana 510 Thread Cartridge
Tropicanna Banana – a 510-threaded vape boasting a colossal 1000mg THC and some of the purest cannabis distillate available on the market with the flavors of creamy banana and tropical passion fruit.
Versus Tropic Tangie 510 Thread Cartridge
Versus Tropic Tangie 510 vapes are made with high-quality cannabis distillate combined with a terpene-rich blend to deliver the bold flavors of tangerine, orange, lemon, lime and grapefruit.
Tribal Terple Live Resin 510 Thread Cartridge
With one of the most anticipated drops, Terple is making its way to consumers in the form of our Terple Vape Cart. With the signature aroma profile similar to tangerine oranges, this hybrid strain is perfect with your morning coffee, or pairs well with an after-dinner dessert. Parent genetics are Tropicana CKS x Slurricane, breeder is In-house Genetics. Expect above average terpene content, flavors, and effects thanks in part to our extraction process and premium vape hardware.
What You Can Expect From Our Vape Cartridges in Toronto, ON
Vaping cannabis extracts using a vape cartridge typically results in a fast-acting, potent high that is characterized by feelings of euphoria, relaxation, and increased sociability. Users may also experience increased creativity, enhanced sensory perception, and altered time perception. The effects of Matchbox Cannabis vape cartridges can last anywhere from one to several hours, depending on the potency of the extract and your tolerance to cannabis.
In addition to the psychoactive effects It's important to note that the effects of vape cartridges can vary greatly depending on your tolerance and the potency of the extract. You should always start with a low dose and gradually work their way up to avoid overconsumption and unwanted side effects. At Matchbox Cannabis, we always recommend consulting with one of our knowledgeable team members.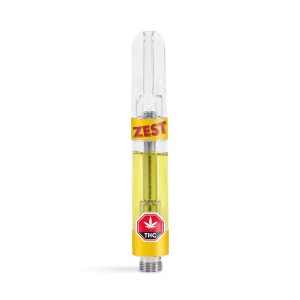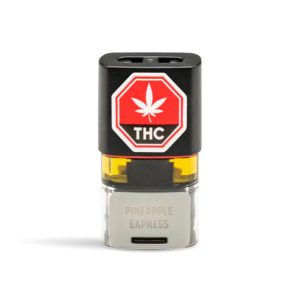 Why Buy Your Vape Cartridges From Matchbox in Toronto, ON
When it comes to purchasing vape cartridges in Toronto, there are several factors to consider. The best dispensary for purchasing vape cartridges depends on your personal preferences and at Matchbox we consider everyone's preferences. The largest selection of cartridges and disposable vapes amongst all of our local competitors. We carefully select the products that we bring to our shelves because we only sell products we can stand behind.
At Matchbox Cannabis, we offer high-quality vape cartridges that have been tested for purity and potency. We source our products from reputable producers and provide detailed information about the extraction process and the strains used. Matchbox Cannabis offers a wide selection of vape cartridges to choose from. This allows you to find the strain, potency, and flavor that best suits your needs and preferences. We offer competitive prices and discounts with our amazing (420 CLUB) loyalty program for customers in all of Ontario. Our customers always come back because we provide excellent customer service and we are willing to answer any questions you may have about our products.
We Are Toronto's Favorite Retailer Of Vape Cartridges
At Matchbox Cannabis dispensary in Toronto, we are committed to providing our customers with the highest quality products and customer service. Our knowledgeable staff is always available to answer any questions you may have about our vape cartridges or any other cannabis-related products. We want our customers to feel comfortable and informed when making their purchases, and we are dedicated to helping you find the perfect product for your needs.
We take pride in our commitment to sustainability, and our vape cartridges are no exception. All of our products are made using sustainable practices and materials, ensuring that we are doing our part to protect the planet. Thank you for choosing Matchbox for all your cannabis needs. We look forward to serving you and helping you find the perfect vape cartridge for your needs.
MATCHBOX CANNABIS – TORONTO, ON
Address: 605 Rogers Rd. #D7B, Toronto, ON M6M 1B9
Phone: 416-652-9999
Hours:
Monday – Wednesday: 9 am–9 pm
Thursday – Saturday: 9 am–10 pm
Sunday: 11 am–7 pm